YouTube Friday: iPhone 3.0 OS Madness!!!
Friday, May 22nd, 2009 at 9:16 AM
So, with the upcoming release of Apple iPhone 3.0 operating system, I figured it would be great to showcase some videos sampling the 3.0 demo and giving you a small taste of what to expect in a few short weeks.
iPhone 3.0 OS Features Demonstration
This Swiss developer shows off the MMS capabilities, shows tethering, and the copy and paste features.
Conference Highlights
Don't have a spare hour and twenty seven minutes in your busy day? The iPhone 3.0 media presentation in under three minutes.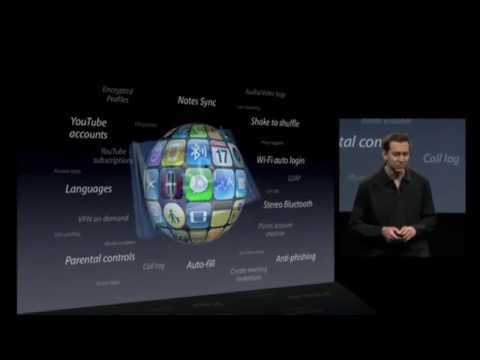 Filed under: iPhone & iPad News • Site News • You Tube Tuesday
Like this post? Subscribe to my RSS feed and get loads more!